HAWKWIND
This page is the main page for all Hawkwind and related information currently being hosted on this site. While a bit sparse at the moment, this page will probably collect more info as time rolls by.
Last Updated: 2013-12-12
---
Resources On This Site
---
Resources On The Net
SOLO SITES
---
Here is a picture that Alan Davey once sent me, after I had mailed him a box of Skor candy bars.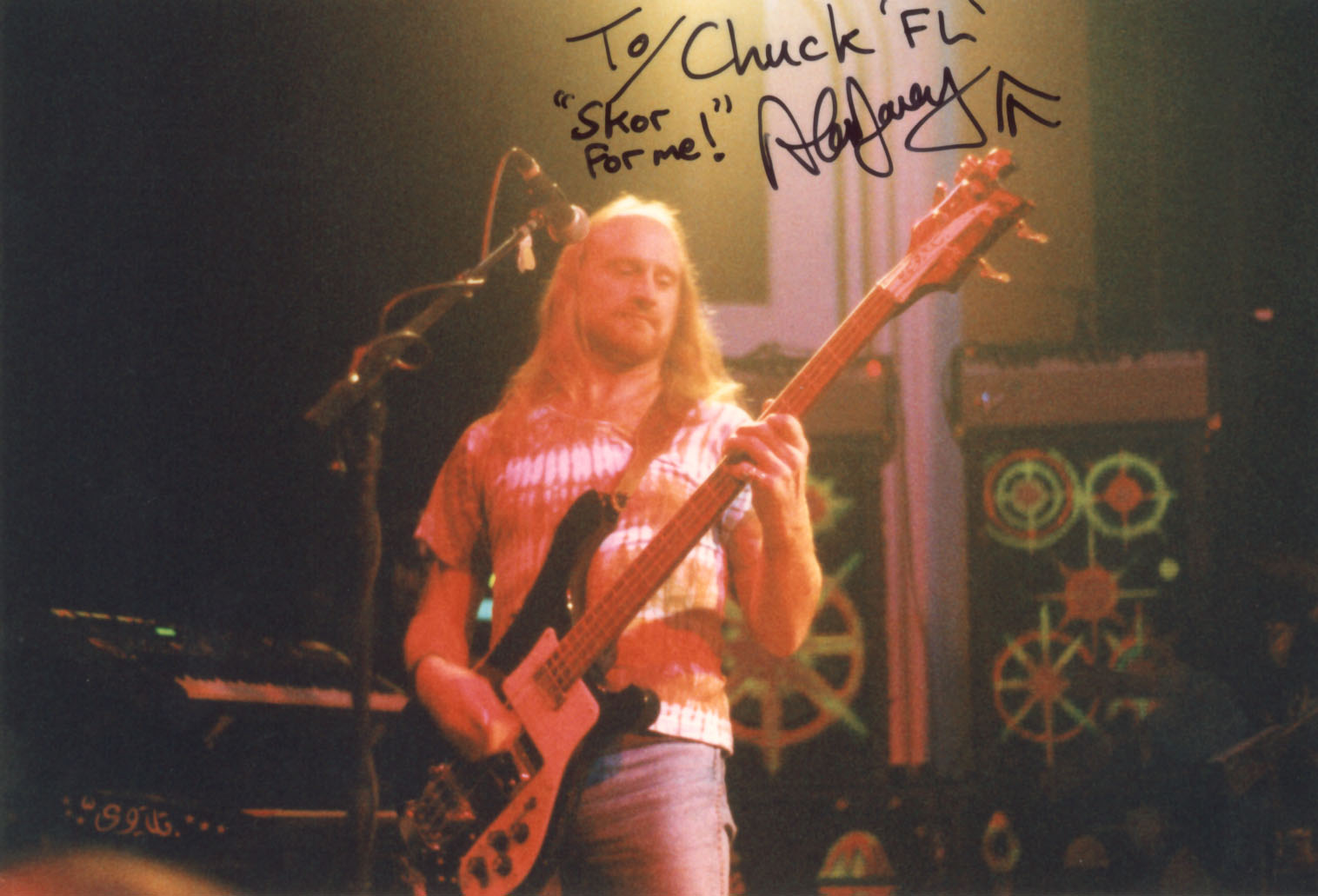 Here is a newer pic of Alan and myself at a Gunslinger show in Sept 2011.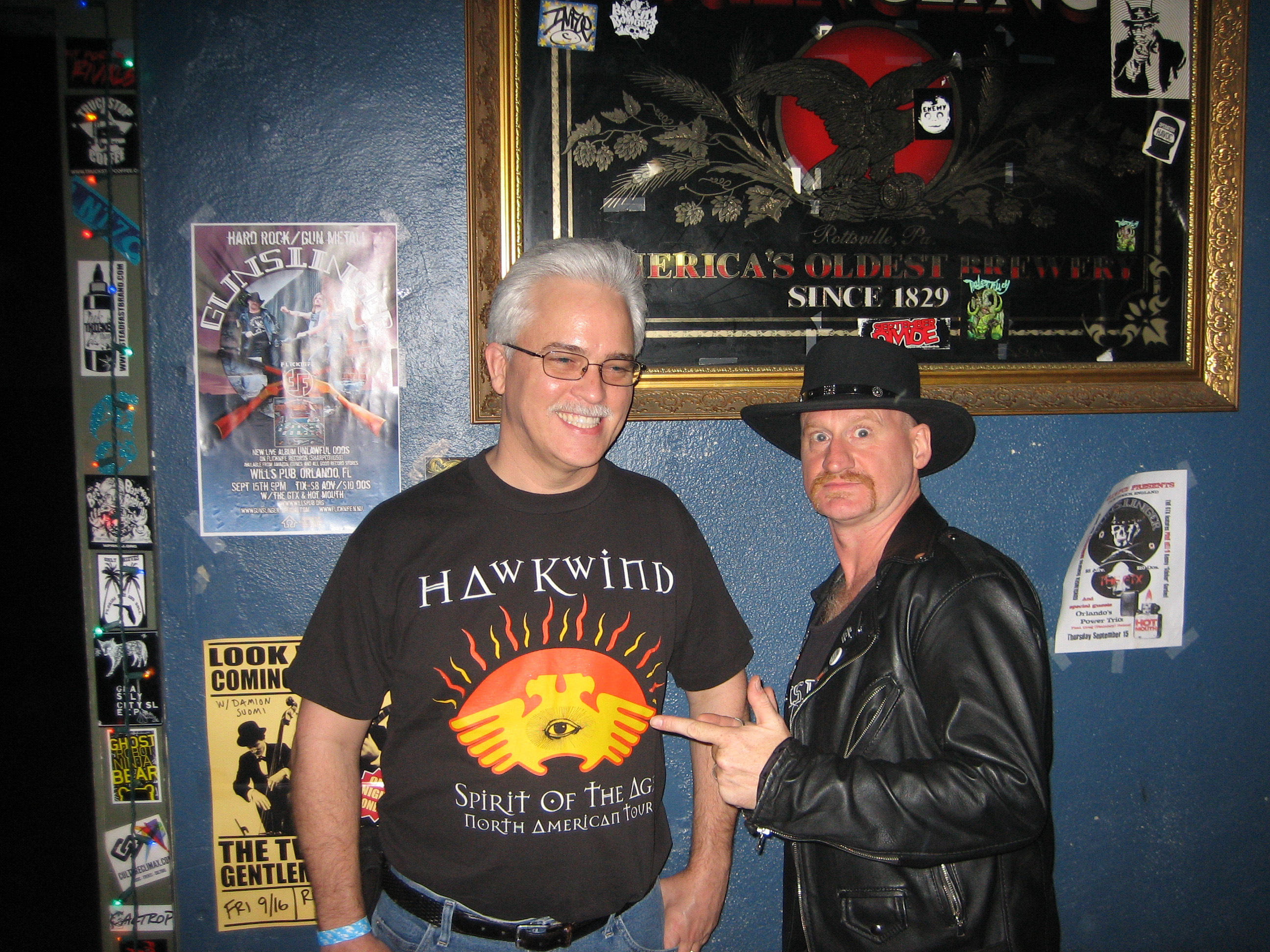 ---
Last Updated: December 12, 2013